Weapon stations
Whether mounted on a military vehicle or on the deck of a ship, weapon stations must be built for optimum performance – and reliable cables and harnesses are key. With a high flex life and compact design, our solutions fit seamlessly inside the weapon station. They also come with high temperature and chemical resistance.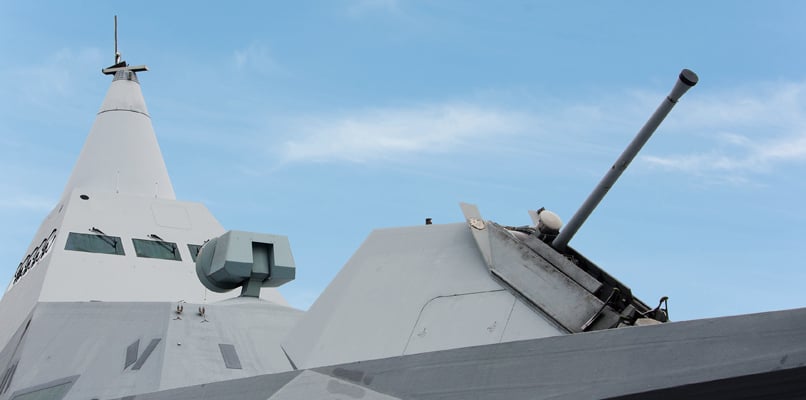 Why choose our weapon station cable solutions?

Unmatched defence industry expertise
At Habia, we've been supplying cables and harnesses to the defence industry since the 1970's. Working closely with many military partners and suppliers, such as the Swedish Ministry of Defence, we have a strong track record of ensuring strong, reliable cables and harnesses for military applications.
Experts in complex harnesses
While most of our competitors can only offer off-the-shelf cable solutions, we specialise in custom cables and harnesses to meet your specific needs. We frequently test new solutions with our customers and provide multiple prototypes during the design and development phase to ensure the end product meets all of your requirements.
We can also deliver complex harnesses on a tight schedule based on military approved cables such as VG 95218 or Def Stan 61-12, part 25.
Typical weapon station cable solution features:
Halogen free (LSZH) - no toxic fumes and low smoke in case of fire
Superior fluid resistance and flex life
Compact design for space and weight optimisation