Electrical screening
Our Harnbraid™ over-shielding solution is ideal for harnesses.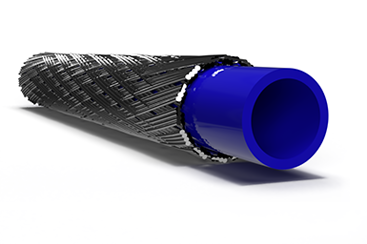 At Habia, we understand that cabling is only ever part of the system and sometimes cables need to be spliced, branched and incorporated into harnesses.
Maintaining continuity
Our Harnbraid over-shielding solution is ideal for harness and cable-system manufacturers. Supplied on an LDPE (Low Density Polyethylene) former, it can be easily pulled over the wires and/or cables as required to ensure that the whole harness is shielded.
Properties and benefits
Harnbraid has several advantages as a shielding solution:
A high usable expansion ratio (minimum of 2:1)
Optical coverage is a minimum of 90% and a maximum of > 99%
Available in sizes from 2.5mm up to 50mm
Available in a choice of TPC (Tin Plated Copper) or NPC (Nickel Plated Copper) for high temperature use.
We can also provide custom lengths and more lightweight stainless-steel braids on request.
Explore more details in the product data sheets in
Document downloads