High flexible cables
Whether for data transmission, energy supply, signal transmission, or as a hybrid cable with combined functions, ultra-flexible cables are used wherever moving appliances are connected and/or there is only limited space available for installation.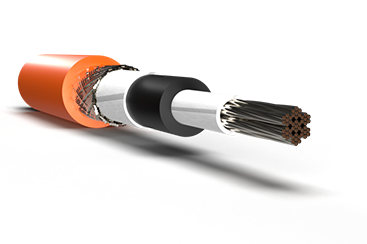 Based on 50 years of experience in development and production, we offer our customers individual solutions based on the latest state of the art in material and production technology. With 50 years of experience in production and development, our customers benefit from state-of-the-art materials and technology tailored to their unique situation.
Highly Flexible Lines for a Wide Range of Applications
We develop and produce flexible cables and flexible conductors for applications such as:
Robots / (fully) automated production lines
Facilities and machines
Drag chains / power track chains
Medical technology
Switch cabinet construction


As diverse and varied as the applications and areas of use are - they all have one thing in common: they require cables and conductors that are optimally designed for their intended purpose and that do their job with maximum reliability over a long period of time.
Precisely our specialty.


Extreme Conditions, Maximum Flexibility
Depending on the environment and function, highly flexible cables must meet a wide variety of requirements. While flexible cables for industrial robots and drag chains are permanently exposed to extreme mechanical stress, flexible cables for control cabinet construction are laid once and then remain largely untouched in their place.
Drag Chains – long-term use under tough conditions
Drag chains – also known as energy chains or energy guiding chains – have the task of safely carrying cables and lines over a defined distance.
These kinds of chains can be found wherever moving plant, equipment or machine parts have to be supplied with energy, data, liquids or gases.
For long-lasting applications with maximum reliability
Our highly flexible drag chain cables and conductors are specifically developed for continuous use with millions of alternating bending movements.
Our portfolio for drag chain cables includes:
• Power cables
• Data cables
• Sensor cables
• Control cables
• Hybrid cables (combination of several cables under one sheath - also including hoses for transmission of mediums such as liquids or gases)
Explore more details in the product data sheets in
Document downloads