Moulding and surface treatment for environmental protection
At Habia, our experts use two moulding techniques: two-component low-pressure injection and high-pressure injection.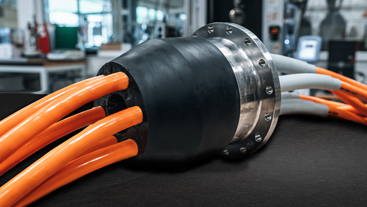 We have also developed different surface treatment techniques (including plasma and chemical treatment) for polyethylene and polyurethane based materials.
These methods allow us to design reliable underwater harnesses for medium and high depths with complex geometry and functionality. It's also possible to use FEP moulding and various potting materials for the sealing of connectors, protecting against different environmental conditions.