Gas turbine cable solutions to get you up to speed
Our gas turbine cable solutions are specifically designed to provide the level of reliability you need, quickly. We specialise in creating cost-effective custom solutions for any gas turbine application, including high-temperature cables and harness assemblies.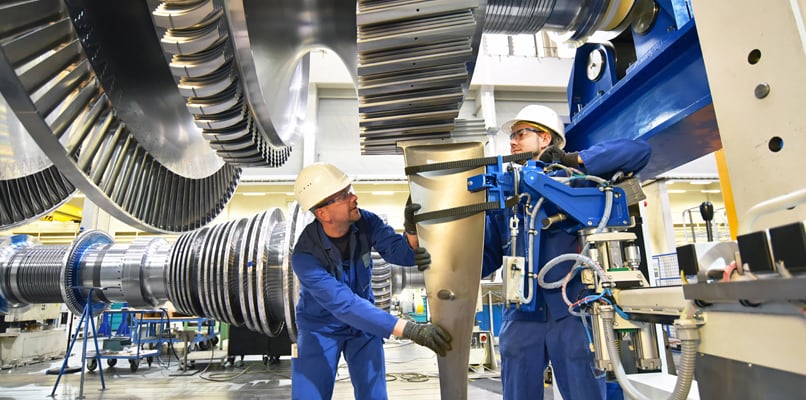 Why choose our gas turbine cable solutions?

Steadfast design, but speedy to install
We supply off-engine cable harnesses and high temperature cables to aero derivatives and main frame turbines. Our harnesses are usually designed to be the field repairable kind, with PTFE insulated wires and cables and a stainless steel armour – meaning solutions are robust and quick to install.
They're also resistant to the extreme temperatures found within the turbine enclosure (+205°C) and can withstand oils and lubricants. All our gas turbine cable harnesses are potted with an easily removable compound to prevent water ingress and sealed with high temperature heat shrink boots.
A proven track record
We have a proven track record in this area, particularly in solutions for General Electric (GE) gas turbines. We've supplied harnesses to various international customers for use in the following GE type turbines: LM1600 - LM2500 - LM2500 - LM5000 - LM6000). All of our cables and harnesses are manufactured in-house, and low minimum order quantities are available.
Typical gas turbine cable solution features:
Fast installation time
Robust, reliable design
Rear-release connector design for superior performance in high-vibration applications
Excellent resistance to high temperatures; +205°C (+400°F), oils and lubricants