Visit us at DSEI, London on 12 – 15 September 2023
We're pleased to announce that Habia, together with our colleagues from HEW-KABEL, will be participating once again in this year's Defence and Security Equipment International (DSEI) trade show. The event is scheduled to take place on 12 – 15 September 2023 at ExCeL London, United Kingdom.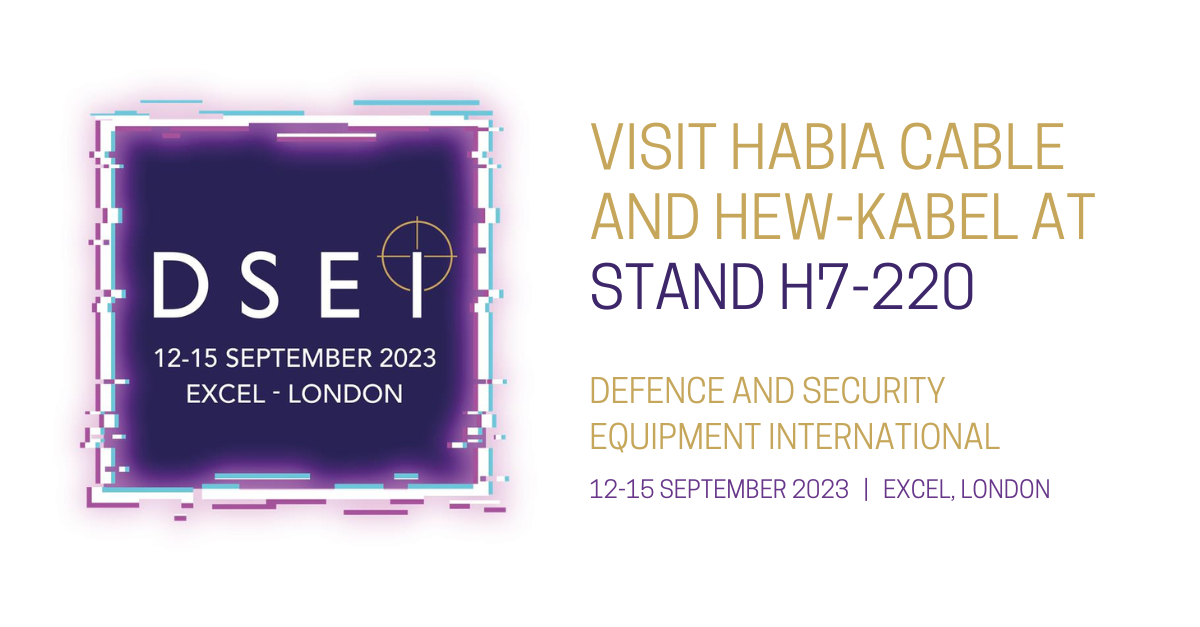 This international event brings together defence and security sectors from around the globe to showcase the latest technological advancements, products, and services – including our high-performance custom cable solutions for the defence industry.
With a long history of over 50 years supplying the defence sector with a wide variety of military-grade cables and harnesses, we're ready to meet any challenge and deliver robust and reliable solutions to meet even the toughest specifications – Def Stan, VG standard and more.
So if you're attending DSEI, be sure to visit our team in Exhibition Hall 7, booth H7-220 and discuss how we can help solve your unique challenges with custom cables and harnesses approved for any mission.