Cable design and creation: four steps to solutions beyond ordinary
Did you know that the sooner a cable designer gets involved in your application development, the greater your chances of walking away with a better and more cost-effective solution?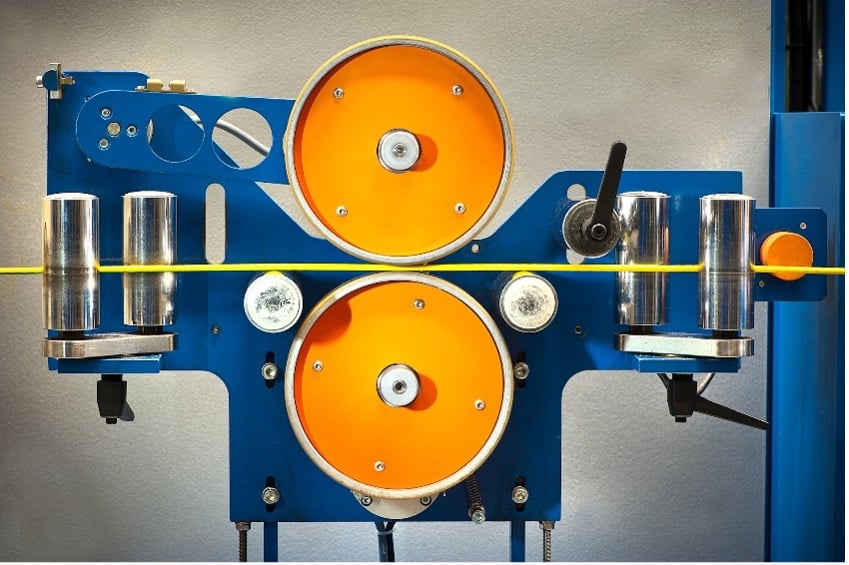 When it comes to designing high-performance cables or cable harnesses, expert knowledge and experience across a wide range of applications and materials are crucial. This is particularly true when dealing with the creation of custom solutions for use in the most demanding environments.
Get ready to go behind the scenes, as we share some insights into how we design and create our custom cables and harnesses, in our ongoing quest to create solutions that go beyond the ordinary.
Step 1: Cable design: solutions built on decades of experience
Every enquiry we receive from our customers is unique, with complexity ranging from simple wires to multicore, hybrid cables. The challenge our designers face each day is to craft a custom solution that delivers the best possible performance to meet the customer's needs.
This means understanding every factor involved – and a lot of questions to be asked!
What kind of application is it?
What are the conductivity requirements?
Are there additional needs in terms of strength, weight or flex-life?
Will the solution be operating in a hostile environment, exposed to water, extreme temperatures, chemicals or radiation?
The list goes on – but the answers are vital, enabling the designer to decide on the most appropriate characteristics, materials and components for the solution.
Prompt turnaround every time
Naturally, working closely with the customer is key to understanding their needs and designing the best solution – which makes quick answers and feedback a natural part of a designer's everyday work. They liaise directly with the customer and will make a site visit if required. This gives them an instant understanding of the surroundings where the application will be operating, and can shorten lead times considerably by cutting down on the modification rounds needed.
Step 2: Manufacturing solutions that go beyond ordinary
When it comes to bringing these cable or harness designs to life, our production teams around the globe step up, bringing the various components together to form the cable or harness. It's a labour of love, as every cable is different – and quality is key.
For example, our cable harnesses are all made by hand in our Polish factory, each carefully crafted with precision and fine attention to detail. From crimping of contacts, to addition and shrinking of molded parts – even polishing fiber optics!
You can take a first-hand look into these processes and more in our 'Making of cable harnesses' video series.
Step 3: Testing for premium performance and quality
Finally, the products are all sent for comprehensive testing. We take great pride in producing solutions with high performance and long lifespans, so quality is a top priority.
Visual inspections are undertaken on every item for quality control, while our research and development teams are responsible for thoroughly lab testing the performance, strength, flex, chemical resistance and any other relevant technical performance factors. They also verify any certifications or compliance with industry standards. If anything is not up to standard with any of the testing – it's back to the factory to try again.
Step 4: Continue our quest for solutions beyond the ordinary
Our attitude is one of continuous improvement, coupled with a firm belief that everything can be made better, stronger and more effective if we keep innovating. As a result, designing and creating cable solutions beyond the ordinary is both something we achieve every day – and a quest that will never be complete.
Either way, we'll continue to enjoy every new challenge that comes our way.